Throughout this season, fans and followers of Virginia Tech men's basketball have had one major question about the team: Who is going to fill the holes left by Zach LeDay and Seth Allen now that they've graduated? Not only were they the senior leaders of the team, but they were also the top two scorers.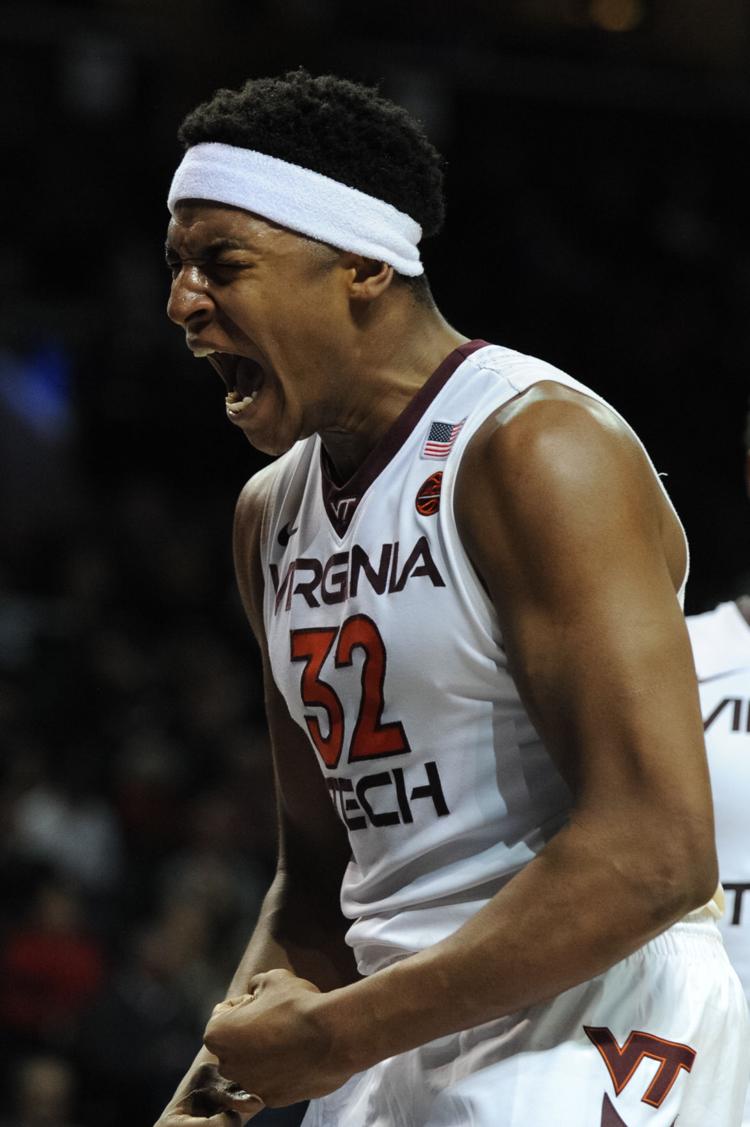 While there may not be an exact answer to either of those questions, there is a leader who is beginning to emerge for the Hokies, who in certain respects serves as a little bit of both of them on the court.
Entering this season, the top two returning scorers were Chris Clarke and Ahmed Hill. Clarke may be the most all-around gifted player Tech has, and Hill often appears to have a silky-smooth offensive repertoire.
Until recently, Hill was Tech's leading scorer, but he's since been in a rather pronounced slump, missing 15 out of his last 17 shots.
As for Clarke, he has been used in a variety of different roles and has often served as the team's "center" with Kerry Blackshear Jr. out of the lineup. While his importance shouldn't be understated, this has diminished his overall impact.
Justin Bibbs has the senior part going for him. Coach Buzz Williams has discussed how important he is as a glue guy on the defensive end, and he in fact is Tech's leading scorer now, at 14 points per game. However, he doesn't have the alpha personality that you'd prefer for your leader to have.
Perhaps unfairly, Nickeil Alexander-Walker was, if nothing else, expected to help compensate for that void. He was a rare five-star recruit for the program, and he looked like one early in the season, scoring at least 20 points in three of his first four games. However, there have been ups and downs since then, which is what should be expected from a freshman.
Then comes Justin Robinson. It was clear that once Seth Allen left, he would have to shoulder most of the load at the point guard position. Then again, he already seemed to be at least one of the team's primary ball handlers, if not the guy. Therefore, his numbers (10.4 points and 4.8 assists per game) weren't expected to increase that dramatically.
He's always been strong defensively, especially in terms of forcing turnovers. However, in order to become "the guy," he needed to do more on the offensive end.
Truthfully, it's somewhat unfair to ask him to replace Seth Allen, because that would require him to continue contributing what he historically has while also picking up all of Allen's lost production.
Early in the season, that burden seemed to be too much. Through November, and even much of December, his stats were fairly pedestrian, outside of a few 8–9 assist games in December.
Then in early January, something changed, and he became much more of the focal point of Tech's offense. Against Pittsburgh on Jan. 6, he dished out double-digit assists for the first time this season. Two games later, against Louisville, he scored a career-high 23 points. A week later, he topped that, putting up 26 versus Florida State.
Something else happened in his next three games — he showed that he could be a point guard in the traditional sense. He had four assists against no turnovers (to go along with 19 points) against North Carolina, and then dished out 19 assists combined in the next two contests, while only committing one turnover.
In his two most recent games, he went back to scoring. He had 22 points on Saturday, then once again set a new personal best with 32 on Wednesday.
Out of Robinson's last seven contests, he has eclipsed 20 points in four of them. Before this stretch, he only had one such game in his collegiate career.
The most telling numbers, though, may be his shot attempts. In the 17 games prior to Louisville, he averaged 7.6 shots per game, reaching double figures in attempts just twice. In contrast, he has taken more than 10 shots in each of his last seven games, averaging 13.9 per outing.
Interestingly enough, his production in terms of scoring isn't too dissimilar from Allen's last season. Despite being thought of as a true scorer, he only averaged 10.7 points per game in his first 14 contests and was held in single digits in six of them. In the second "half" (his 18 games following Florida State on Jan. 7, which he missed due to injury) of the season, he scored in double figures in all but two of them, topping 20 points three times.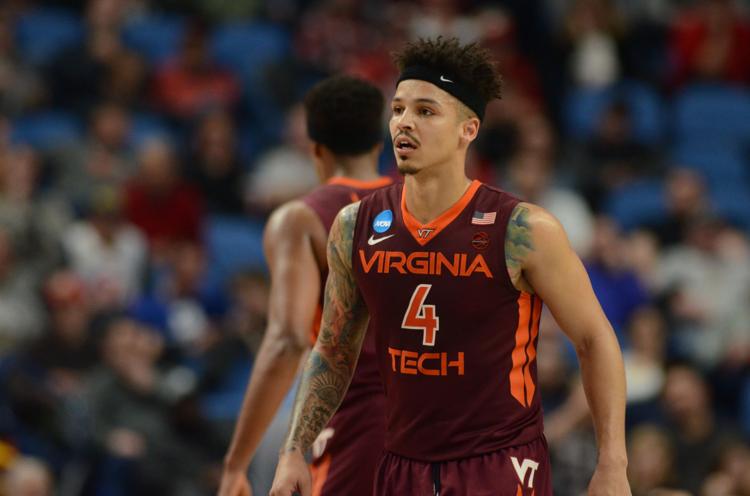 In short, Robinson seems to be growing into that alpha offensive role at the same point in the season as Seth Allen did, while proving to be a better facilitating point guard than Allen ever was. As a senior, Allen had nearly as many turnovers as assists. Robinson, on the other hand, has an assist to turnover ratio of almost 2.5 to 1 this season.
With that said, he doesn't get his points the same way Allen did. Seth converted on 44.1 percent of his three point attempts last season and was more of a glider through the lane (James Harden-like), whereas Justin is a good-not-great shooter and a hard driver to the rim (a la John Wall). In general, he's a more physical, highlight reel type of player than Allen, which is where he makes up for Zach LeDay in a certain sense, not to say that he's a post player or anything close to it.
Going back to the direct Robinson vs. Allen comparison, it's also important to note that the Hokies went on a run late in the season, almost directly in line with when Allen took on a heightened scoring role. With its tournament hopes on the line, much like this season, Tech won five of its last seven regular season games, including two victories against top 25 foes and a narrow loss at No. 8 Louisville. In fact, it was viewed as one of the more dangerous sleeper teams entering March Madness.
Sure, five of Virginia Tech's last seven games come against teams that are currently ranked, but it's not too different from last year. Plus, it has a clear leader now, and if he can keep up the run he's on, the Hokies could find themselves in a very similar scenario as last season, which they would take in a heartbeat.