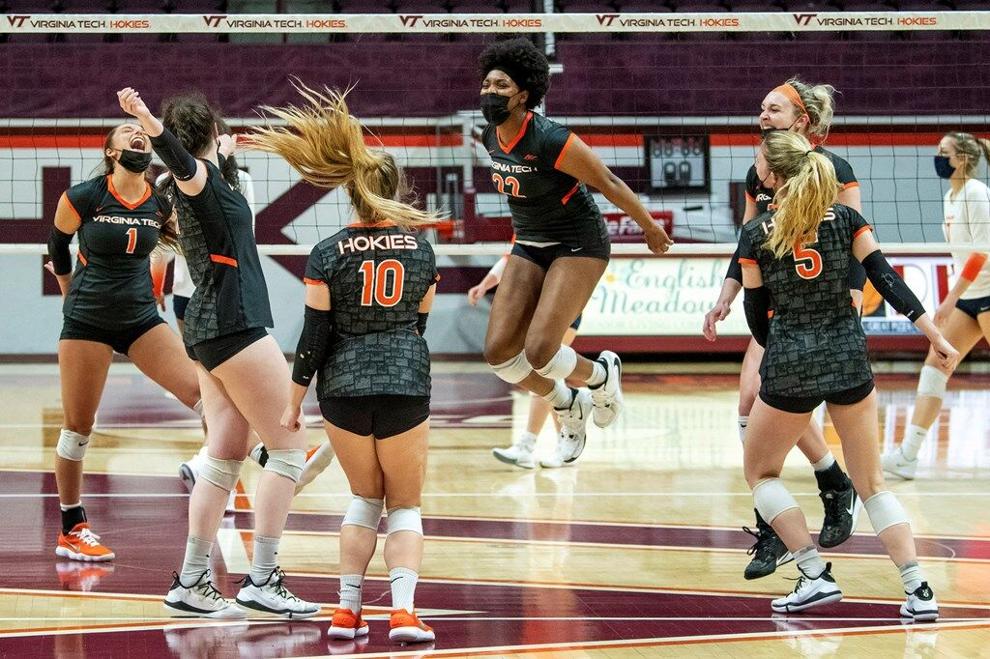 The Hokies (6 – 7, 5 – 7) took down the Orange (5 – 7, 5 – 7) after five sets, 3 – 2, for a spectacular Senior Day Win.
This was the first time Tech was able to overpower Syracuse since 2016 and its first win of the Hokies spring restart. The Hokies had 68 digs to Syracuse's 63 with Sophomore Logan Mosley posting a season-high of 25.
Kaity Smith, Ashley Homan and Marisa Cerchio reached double numbers for kills with 19, 15 and 16. Smith moved to 13th all-time for the Hokies with 1,099 kills for her career.
Brie Postema and Mara Perry each set career highs in assists with 36 and 20, respectively. Postema had a productive game also recording two aces for her second straight match.
Defensively, the Hokies performed phenomenally, keeping the Orange at a hitting percentage of .168. Tech had two solo blocks and 16 block assists to hold off Syracuse.
Tech will face off against Miami on Saturday at 2 p.m. and Boston College on Sunday at 1 p.m. in Chestnut Hill, Massachusetts.