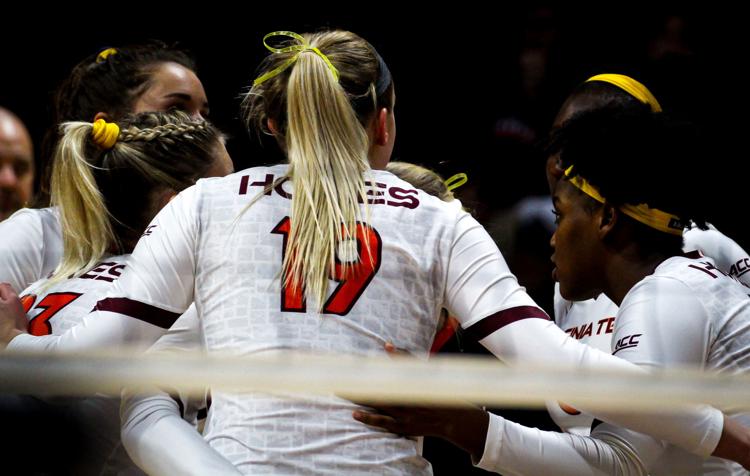 Virginia Tech volleyball signed Ashley Homan on Wednesday. Homan is a graduate transfer from the University of Alabama. The 6-foot-1 transfer played for SMU in 2016 and helped lead her team to an NCAA tournament appearance. Homan played for Alabama from 2017 to 2019, being redshirted in 2018. She set personal, career highs of 11 kills and 4 aces during her tenure at Alabama.
Homan from Brenham, Texas, is pursuing a masters of agricultural leadership at Virginia Tech.
Homan is one of seven new athletes who have committed to the Hokies. The other new signees for the 2020-21 season are Emily Campe, Kirah Johnson, Brie Postema, Mara Perry, Cierra Huntly and Natasha Vipond.