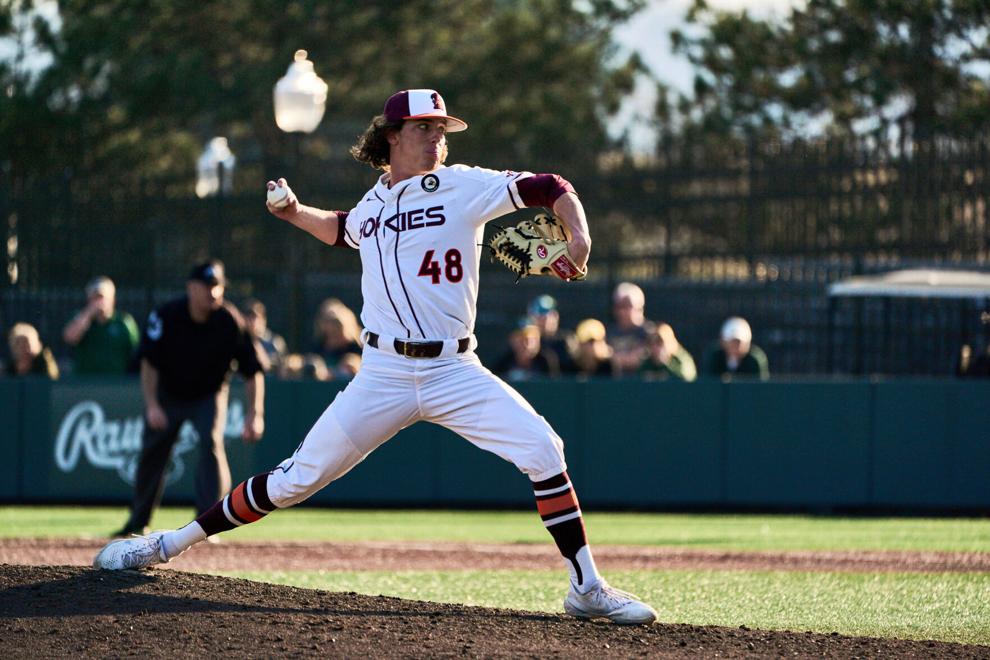 After making their deepest postseason run in program history last season, No. 14 Virginia Tech baseball has been picked as one of the top four favorites to win the 2023 ACC Championship. 
The Hokies, who went 19–9 in conference play last season and had the No. 1 seed in the ACC Tournament, received one vote from the ACC's head coaches to win the league. Clemson also received one vote, while No. 6 Wake Forest and No. 16 Louisville received six votes each.
In the divisional voting, the Hokies were picked to finish fourth in the Coastal Division, with 64 points and one first-place vote. No. 22 Miami led the divisional voting with 93 points and 10 first-place votes. No. 19 Virginia and No. 12 North Carolina were the other teams who voted to finish higher than the Hokies.
In the Atlantic Division, Louisville was picked to win with 89 points and six first-place votes. Wake Forest came not far behind the Cardinals with 84 votes and six first-place votes. 
The Hokies will face two out of the three other teams voted. The Hokies will host Clemson from May 12–14, then go to Winston-Salem the following weekend to play in a series against the Demon Deacons. 
The Hokies' season will start at the College of Charleston on Feb. 17.