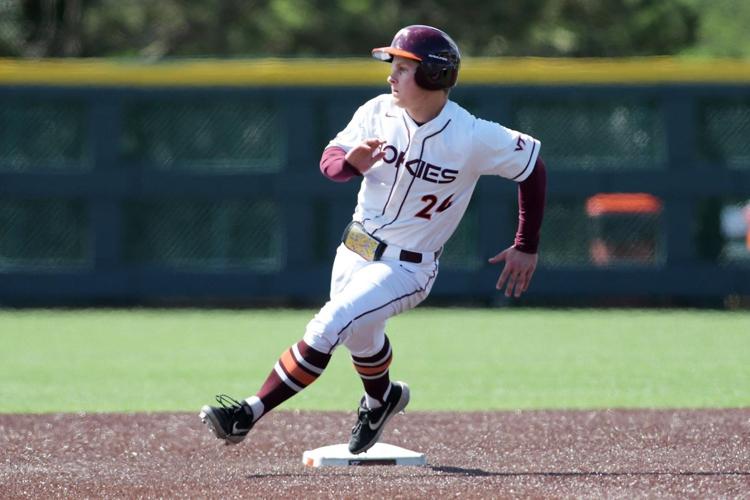 The 2019 baseball season for the Hokies was one of inconsistency, injuries and tough losses. The overall record for the season was 26-27 and 9-21 in the ACC. However, the team's prospects seem to be looking up. Head coach John Szefc and his players are excited for what this season will bring.
"As an offense, we were pretty inconsistent last year," said sophomore infielder Nick Biddison. "We would get hot and then go cold so we just got to keep playing like we know we can."
During the off-season, coach Szefc brought in a few experienced junior college players including junior Anthony Simonelli to help out the pitching staff. Look for him or senior Peyton Alford to be the game three starter, as sophomore Chris Gerard and junior Ian Seymour will most likely pitch games one and two.
Sophomore infielder Kevin Madden thinks that Simonelli can really help this team improve. "(Simonelli) is really going to help us in that third game because last year, we didn't really have a lock in that game last year," Madden said.
Offensively, this team will be led by outstanding sophomores Biddison and Madden, who are looking to do anything for more wins this season.
"Neither one of us have said that we want to be named this, it's more of wanting to do whatever we can to get to the ACC Tournament, NCAA regionals and a super regional," Biddison said.
In 2019, Madden finished the season with 62 hits to lead the team and was second on the team in batting average at .316. Defensively, look for Madden to be at the hot corner.
Biddison had a great freshman season as well, leading the team in slugging percentage at .500. He was also third on the team in home runs with eight. In the field, coach Szefc uses Biddison almost anywhere. Last season he started 25 games at catcher, 25 games in center field and a few games at multiple infield spots.
"Whatever it takes to win, it doesn't matter to me," Biddison said.
Some other players to look out for are freshman Fritz Genther in the infield and senior Tanner Thomas, who started 51 games last season in the outfield.
"I was surprised right away by how (Genther) carries himself and how hard he works," Madden said. "He is definitely ready to take on that starting shortstop role. I'm happy for him and look forward to playing alongside him."
Overall, this team thinks it has a lot of untapped potential.
"We have a lot of under-the-radar guys and I think you will be surprised," Biddison said.
Virginia Tech's first game is scheduled for Friday, Feb. 14, against San Diego State in the Brittain Resorts' Baseball at the Beach tournament in Conway, South Carolina. The home opener is on Tuesday, Feb. 18, against East Tennessee State University.