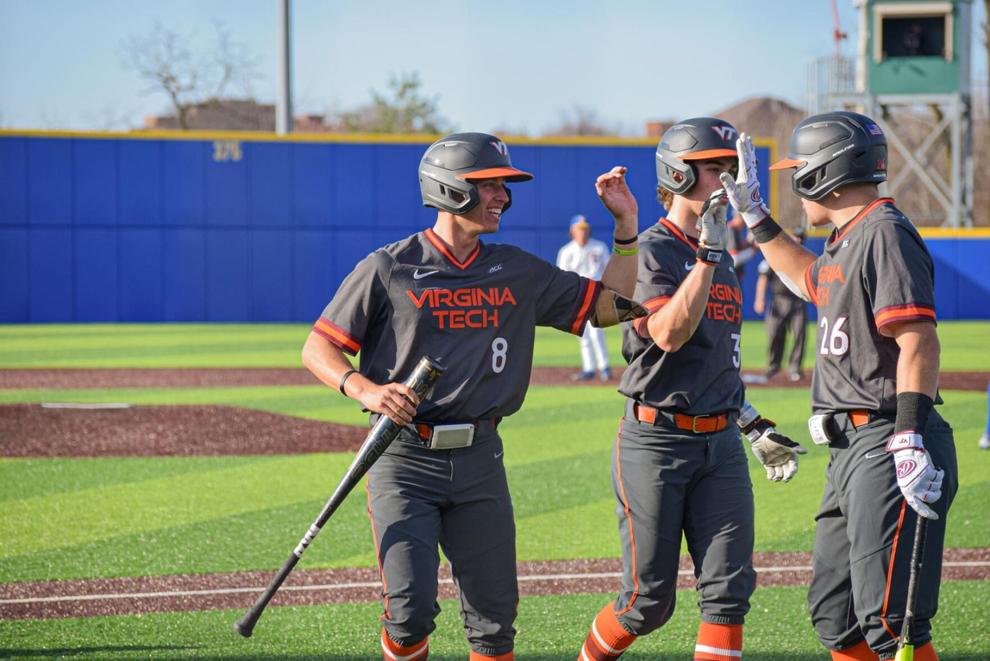 Virginia Tech baseball (12 – 8, 8 – 6 ACC) earned a series sweep after overpowering the Pittsburgh Panthers (12 – 7, 8 – 6 ACC) in all three games of the weekend triple header.
For the first game on Friday, the Hokies opened scoring in the top of the third with two runs after a double from Gavin Cross. Pitt scored its lone run in the following inning and the score remained 2 – 1 until the seventh inning when the Hokies grabbed another run. 
The scoring ended in the top of the 8th, with Tech earning two more runs to make the final score 5 – 1 for a Hokies win to open the series. The win was majorly due to Peyton Alford's 8 strikeouts he served to the Panthers.
On Saturday, Tech clinched the series win with an 8 – 4 victory. The pitching duo of Anthony Simonelli and Jaison Heard combined for a total of 12 strikeouts to assist in the win, with Simonelli fanning seven and Heard five. 
The Hokies opened scoring early, earning a run in the top of the first. The scoreboard remained quiet until the Panthers answered in the bottom of the fourth to tie the game. Tech put up four more to put them ahead 5 – 1 heading into the final inning. 
Tech continued dominating in the ninth, adding another three runs to their lead. The Panthers found a late berth in the bottom, notching in three runs as well, but it wasn't enough to take down Tech as they walked away with an 8 – 4 win.
In the final game of the series on Sunday, Tech swept the Panthers with another 8 – 4 victory. The Panthers and Hokies each scored one run in the first. Tech took the lead in the fourth and added two more runs in the sixth to make it a 4 – 1 game. 
Pittsburgh rallied in the bottom of the seventh with three runs to tie the game at four a piece. The Hokies scored four more, two in the eighth and two in the ninth, while the Panthers stayed silent to bring the final score to 8 – 4 and give Tech a sweeping win.
The No. 23 Hokies will face Boston College Thursday to begin another triple header.