Virginia Tech's 25-year NFL Draft streak of having at least one player drafted during the weekend was snapped Saturday. Tech joined Louisville and Georgia Tech as the only teams to not have a player selected over the weekend.
This is a major step down from the five Hokies selected in last year's draft, including brothers Tremaine and Terrell Edmunds, who were both selected in the first round of the draft.
Despite not hearing their names called over the course of the three-day event, four Hokies have already joined teams as priority free agents immediately after the draft's conclusion.
Defensive tackle Ricky Walker announced on Twitter that he signed a contract with the Dallas Cowboys after the draft. Walker, who had perhaps the team's best chance of getting a player drafted, struggled with injuries over his senior year which led to a drop in production compared to a very strong junior year from the Hampton native. Despite being considered an undersized interior lineman by most draft pundits, Walker's quick first-step and strong production will give him a chance to prove doubters wrong in Dallas.
Walker has arguably the best chance to stick on an NFL roster, leaving Tech with 30.5 tackles for loss and eight sacks in 51 career games.
The next Hokie to be scooped up was offensive tackle Yosh Nijman, who signed with the Green Bay Packers. Nijman was a rock on the Hokies' offensive line, starting in 32 career games and playing in a total of 45 games in his four years in Blacksburg. Nijman's 6-foot-7 size will surely help him out against stronger NFL competition as well as his experience facing premiere ACC defensive linemen, four of whom that were drafted in the first round on Thursday.
Another player added to an NFL team was offensive lineman Kyle Chung, who signed with the Chicago Bears. A team captain for the 2018-2019 season along with Walker, Chung started every game for the Hokies over the last two seasons and was a steady presence on the line. His ability to play across the line as both a guard and as a center will give him an advantage over other linemen fighting for a roster spot in Chicago.
Running back Steven Peoples was another Hokie given an opportunity in the league after receiving an invite to the Arizona Cardinals' mini camp this spring. While this doesn't guarantee Peoples a rookie contract with Arizona, it does give him an opportunity to stand out among other undrafted rookies looking to prove to NFL teams that they belong in the league.
Peoples was a fan favorite among the Hokie faithful last season for his toughness in between the tackles and his willingness to play through ailments. Peoples was far and away the team's most productive running back last season, as he lead the team in carries, rushing yards and touchdowns on the ground. Peoples leaves Tech having gained 1,414 all-purpose yards and 13 total touchdowns in 47 career games.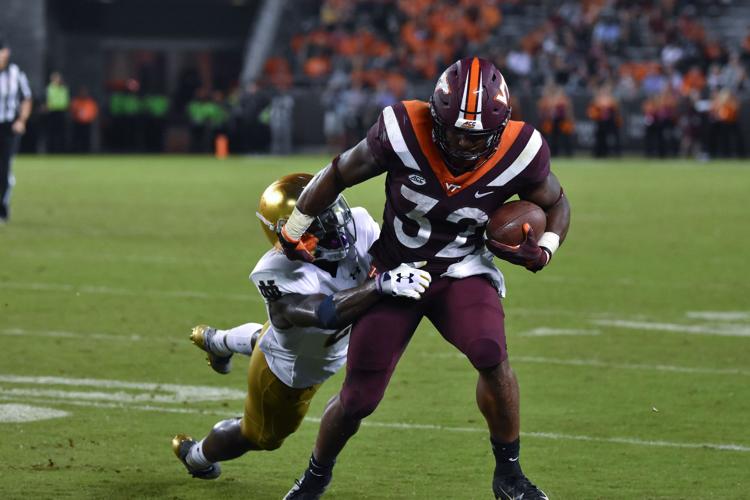 One player who has yet to announce his destination in the NFL is defensive lineman Vinny Mihota. Mihota showed loads of talent in his career at Virginia Tech, particularly against the run. Despite an injury-history throughout his collegiate career, Mihota should be able to get at least a mini camp invite this offseason.
The streak may be over for Virginia Tech, but it's by no means sad news. The Hokies have added three more athletes into the professional game with a chance to prove teams wrong. Tech has a few guys worth keeping an eye on for next year's draft, which means the start of a new streak for Virginia Tech football.