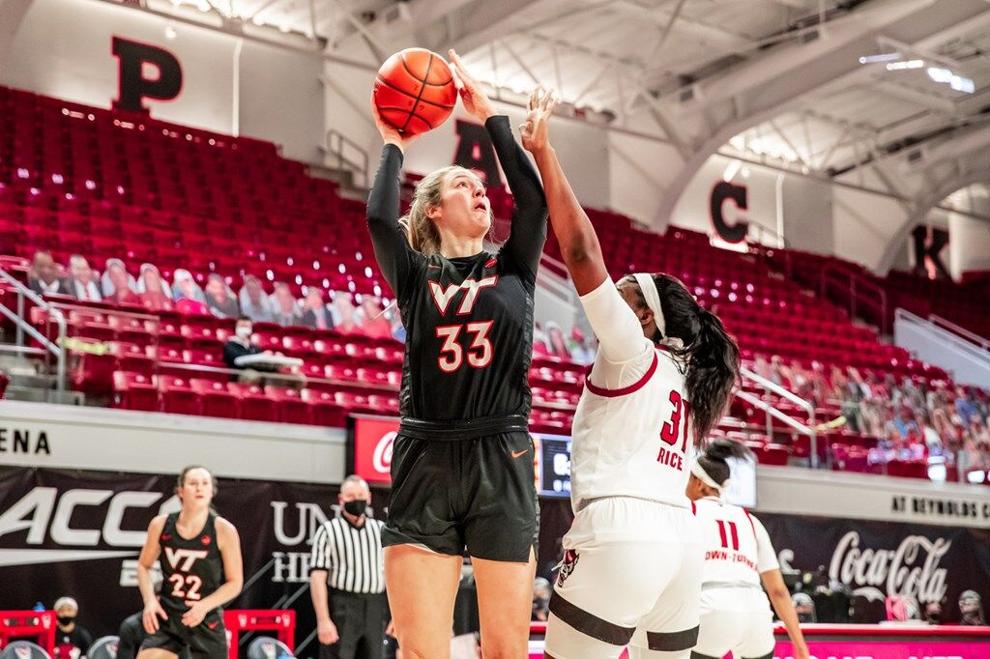 The Hokies (7-7, 2-7) fought hard against the Wolfpack (11-0, 6-0) and held a 14-point lead in the fourth quarter, but came up short after a rally from N.C. State. This comeback was due in part to the Wolfpack's Kai Crutchfield, who tallied 10 points in the final 4.5 minutes of play.
The Hokies were up at the end of the third quarter 69-59 after overcoming a 10-point deficit, but Tech was unable to keep this lead. With 4.4 seconds left in the game, Georgia Amoore shot a 3-pointer to make it a one-point game, 88-87. The Wolfpack answered with a free throw to seal the Hokies' fate. 
It was known it would be a tough matchup with N.C. State being undefeated and having the home advantage, but the Hokies showed they were a worthy opponent.
Elizabeth Kitley led the team in points with 30, matching a career high, and Aisha Sheppard followed with 24 for the Hokies. Sheppard knocked in four 3-pointers during the game to become Virginia Tech's all-time leader in 3-pointers with a total of 273.
Virginia Tech has lost six of its last seven games, but the Hokies have a chance for redemption at home on Thursday at 4 p.m. when the Wolfpack travel to Blacksburg.