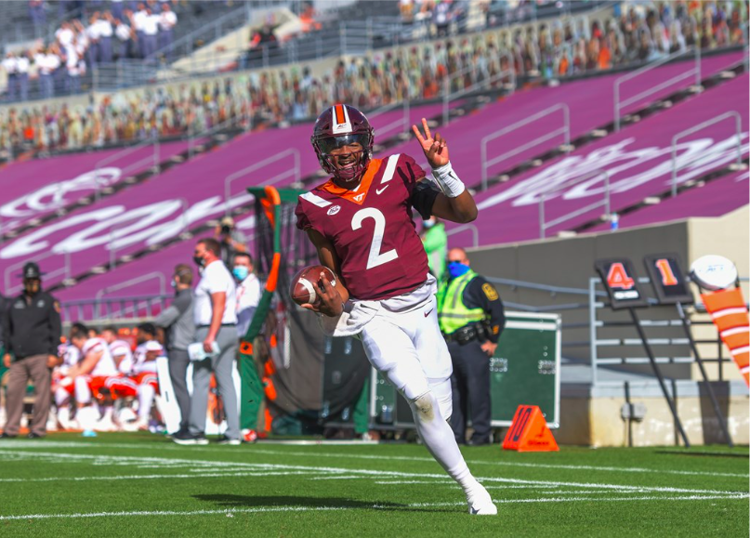 Virginia Tech's one point loss to Miami last Saturday and Pittsburgh's win against Florida State Nov. 7 puts both programs at a 4-4 record. This Saturday's matchup between the teams in Pittsburgh will be a battle for a winning record. The Miami defeat crushed the Hokies' hopes of playing in the ACC Championship game, likely against Clemson. But, Tech is lucky that there are no record requirements to be bowl eligible this season, usually teams must have a record of at least 0.500. The College Football Playoff selection committee will make bowl selections after Dec. 20. A win against Pitt would certainly help the Hokies' case.
Pittsburgh and Georgia Tech postponed its Nov. 12 matchup to December due to COVID-19 complications, but Pitt coach Pat Narduzzi did not comment on how many players were affected by the virus, and it is still unknown who will be available on Saturday.
Tech's defense played strong against Miami and held the Hurricanes to under 30 points for only the second time this season, Clemson being the only other team to do so. The Panther's average 27.6 points per game, but if Virginia Tech's defense is on its game, Pitt could find itself scoring much lower. Alan Tisdale did not play against the Hurricanes due to non-covid related health reasons, and Dax Hollifield took his place, totalling 13 tackles and a sack.
The Hokies must play at a very high level on the other side of the ball as well. The Panther's defense is first in the ACC and allows only 295.8 yards per game. Another breakout game from Jalen Holston would do the Hokies good in the case Khalil Herbert has an off game. But, it won't come easy, Pitt limits its opponents to only 2.4 yards per carry, and Virginia Tech relies a lot on quarterback Hendon Hooker running the ball.
Quarterback Quincy Patterson got some minutes on the field against Miami, and it shouldn't be surprising if he sees the field against Pittsburgh. Hooker puts his body on the line with every running play, and the Panthers will most likely be quick to get to him.