The Virginia Tech Hokies basketball program has to be feeling proud to see its recent collegiate stars fulfilling their dreams as professional basketball players. Three players, Nickeil Alexander-Walker, Justin Robinson and Ahmed Hill have now all signed contracts with NBA teams before the season, with Hill being the last to sign on with a team after joining the Charlotte Hornets on a two-way contract.
Alexander-Walker, the 6-foot-6 shooting guard who was drafted 17th overall to the New Orleans Pelicans, is both an outstanding three-point shooter and a talented defensive mind, making him a very valuable two-way player for the Pelicans.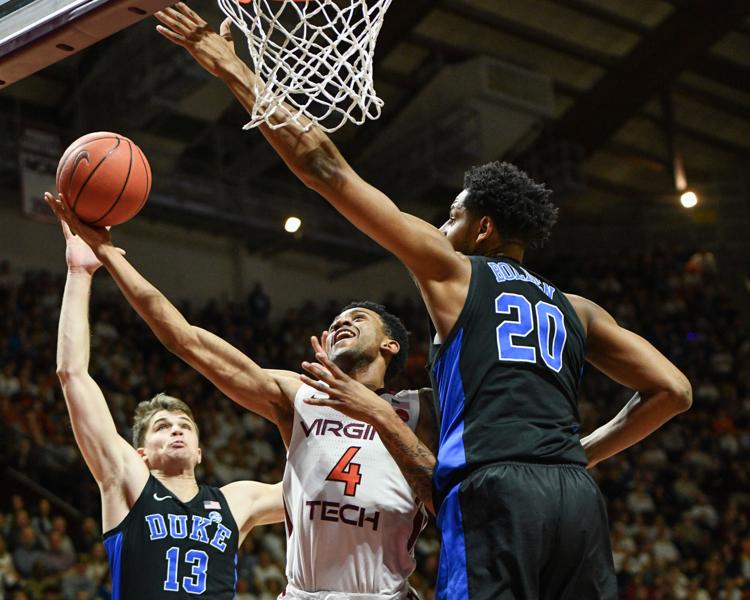 He will compete with three other shooting guards for minutes. After his summer league performance, Alexander-Walker looks like he is ready for the NBA and is among the most talented NBA rookies. However, the likelihood of him getting many minutes this year is low. As of now, the Pelicans' starting shooting guard will be Jrue Holiday, and his backup will be J.J. Redick. With few minutes left for the position, Nickeil will be fighting for those last few with E'twaun Moore, a veteran shooting guard.
Although it looks as though Alexander-Walker won't spend much time, if any, on the court this season, he will learn the ropes and become a strong building block for the young core in the future. He is a versatile player with an understanding of the game that is rare for his age. We saw during his second year at Virginia Tech how he stepped up as a point guard in Robinson's absence in the middle of the season. He has the ability and talent to play three positions on the court with the handles and IQ of a point guard, shooting and defense of a 3-and-D shooting guard, and the size to play small forward if needed. Alexander-Walker has a bright future in the NBA.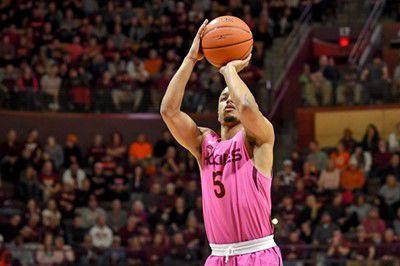 Next, undrafted rookie Robinson has a real chance to find minutes for the Wizards this season, especially with John Wall out for most, if not all, of the season due to injury. The Wizards signed Ish Smith and Isaiah Thomas, two guards with very one-sided styles, to solve the depth issues at point guard. Smith is known for his play-making but doesn't have a talent for scoring. While Thomas is a great scoring point guard, he lacks the vision of a great playmaker.
Robinson has the perfect combination of scoring and playmaking the Wizards are looking for. With Wall out they need a young point guard they can create a future with. The Wizards also need a balanced guard because without Wall, they are losing almost a fifth of their average points per game and nine of their 26 assists.
Robinson has the ability to create plays and open the floor effortlessly, a gift few players have especially at his age. Adding to playmaking ability, he has an offensive mindset allowing him to see when to shoot and when to drive past players. Robinson is the best choice to start the 2019-2020 season. He will be a great backup when Wall returns too because he will have experience on the NBA stage, which is the one thing he lacks.
Lastly, there's Hill. The former Hokie wing went undrafted but just recently signed a two-way deal with the Charlotte Hornets. Although he will spend most of his time in the G-League, it is possible for him to earn minutes later in the season if the Hornets don't see the playoffs in their future.
Hill, unlike Alexander-Walker or Robinson, relies more on his athleticism and talent than basketball IQ to perform at a high level. He has a chance to improve on that on the professional level. Hill has the potential to be a role player who gives a team eight to 10 points a game when provided solid minutes.
These three former Virginia Tech players now have the opportunity to make it in the NBA, and all of the Hokie faithful will be rooting for them.