For the 26th consecutive season, the Hokies will be going bowling as they play the Cincinnati Bearcats from the American Athletic Conference. This is the third time the Hokies will be playing Cincinnati in a bowl game since 2009. Virginia Tech won both the 2009 Orange Bowl 20–7 and the 2014 Military Bowl over the Bearcats, 33–17.
Both of those years the Hokies came in with a worse record than the Bearcats and won comfortably, and they'll be trying to do the same this year. Cincinnati comes into the game with a 10–2 record, with its only two losses coming at the hands of UCF (who went 12–0 this season) and Temple. The Hokies won their final two games to finish 6–6 and will look to finish above .500 again this season. Here's a look at a couple of the key matchups that will decide this game.
Cincinnati's vaunted rushing attack versus Hokies run defense
The Hokies got gashed on the run a lot this season, and it wasn't pretty. They did clean it up during their final two games of the season, however. To end the season, the Hokies held Virginia to fewer than five yards a carry, and despite giving up over 200 yards to running back Brenden Knox of Marshall, a lot of it was in garbage time in the second half.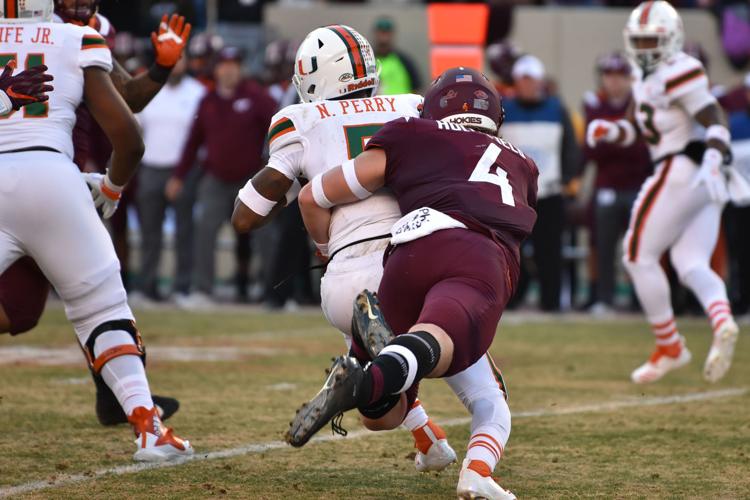 The rushing attack that the Bearcats have will arguably be the best rushing attack the Hokies will see all season, and it's only fitting that it's going to come in their final game. They were ranked 16th in the country in rushing yards this season, averaging 238 yards per game. The Bearcats have four players who have rushed for over 480 yards this season, and it starts with running back Michael Warren. He rushed for 1,163 yards on 224 carries with 17 touchdowns this season. He's their workhorse back and can do it all for the Bearcats.
Quarterback Desmond Ridder is their next leading rusher as he finished with 574 yards on the ground with five rushing touchdowns on the season. He's as explosive a dual threat quarterback as they come, so expect the Hokie defense to see a lot of spread option plays on the ground with him and Warren in the backfield. Their next two rushers,Tavion Thomas and Charles McClelland, didn't get as many carries as Ridder or Warren, but they still had 490 and 483 rushing yards respectively and 10 combined touchdowns.
Virginia Tech's rushing defense is going to have to have its best game of the season if it's going to stop Cincinnati's daunting rushing attack. That means the defensive line is going to need to get a good push and that linebackers such as Rayshard Ashby and Dax Hollifield will need to continue to fill in run lanes.
Ashby has been a tackling machine this season as he led the defense with 55 solo tackles and 100 combined. The Hokies can't let Cincinnati run into the second and third level this game. If they can stop the run and make Ridder a one-dimensional pocket passer (he's only thrown for over 200 yards in a game four times this year), they'll have a very good shot of winning this game.
Ryan Willis versus the Bearcat defense
This will be a very interesting matchup in this game as the Bearcat defense comes in as one of the better defenses in the country. Ryan Willis has been very good in spurts this season, but he's also been not so good in other moments which has led him to be a bit inconsistent. In the game against Marshall, he had his best game of his season against a defense that's not quite as good as the Bearcats.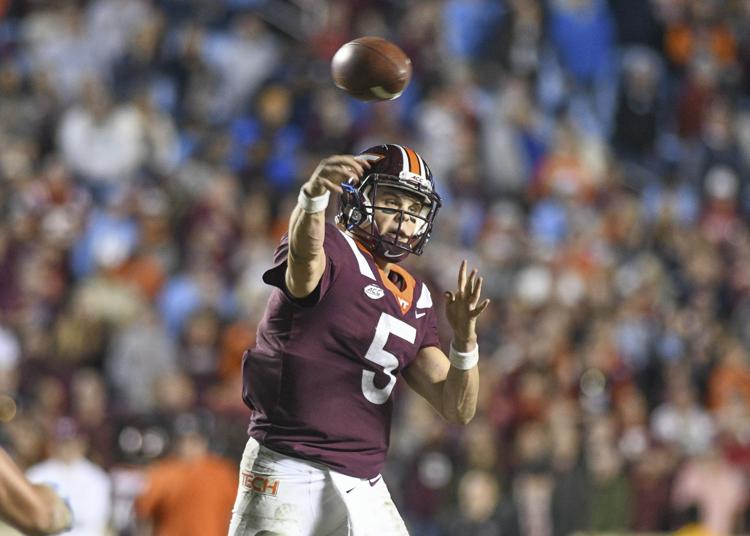 Willis threw for 454 yards, and the Hokie offense put up 41 points in the game against the Herd. It's going to be hard to do that again against a defense that's so similar to Cincinnati's because the Hokie offense has been Dr. Jekyll and Mr. Hyde almost all season long. You just never know what you're going to get out of it.
Coming into this game, the Bearcats ranked eighth in total defense in the country this season, giving up just 291 yards per game and only 4.59 yards per play from the other team. Their passing defense ranks in the top 30 in the country, especially in passing yards allowed. Only Miami and Virginia rank higher in terms of teams the Hokies played this season.
Willis will need to be able to get off his first read quicker than in most games he's played this season. It's been his biggest issue this season which has led to him holding onto the ball longer than he should. The full return of Damon Hazelton should help him as it looks like he'll be 100 percent going into this game after battling some injuries at the end of the season. Combine that with the arrival of blossoming star Tre Turner as well as key cogs Eric Kumah and Hezekiah Grimsley, and Willis all of a sudden has a much easier job under center. Willis is going to have to lead the Hokies on plenty of scoring drives this game as this isn't a game that you usually win by relying on your defense to always get stops.
Prediction: This is going to be the closest bowl game these teams have played since 2009. It's likely going to come down to the wire and the Hokies will surely need 30 points or more to win this game, especially against the Bearcat rushing offense. I think they get over 30 points for the third-straight game with the defense getting a stop at the end to win it and they continue the tradition of beating a Bearcat team that has a better record coming into the game than the Hokies.
Score: Virginia Tech 31, Cincinnati 30