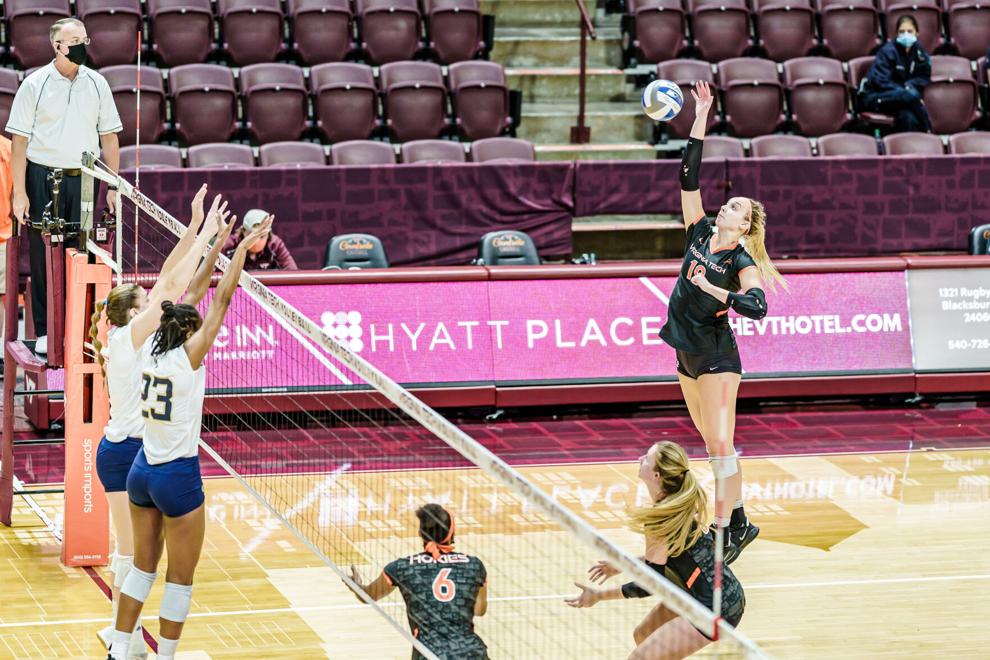 Virginia Tech (9–5, 0–2 ACC) was beaten in straight sets 3–0 by in-conference opponent Georgia Tech (11–1, 2–0 ACC) on Sunday in Blacksburg.
Things looked promising for the Hokies as the match heated up, with Tech leading 9–3 during the first set. The Yellow Jackets decided that they were not going to allow that trend to continue and started their comeback, going up 15–14. The Hokies were unable to fight back from the deficit and the Yellow Jackets took the first set 25–17.
The momentum never shifted back in the Hokies' direction, with the Yellow Jackets proving why they hold a ranked title and grabbing the final two sets with 25–15 and 25–13 wins.
Georgia Tech's Mariana Brambilla showed up for her team, leading the Yellow Jackets with 16 kills. Brambilla was followed by Julia Bergmann and Bianca Bertolino who achieved 13 and 11 kills, respectively.
For the Hokies, Griere Hughes put up 10 kills and Brie Postema collected 14 assists and two aces. 
Tech is now riding a three-match losing streak and sits just one spot above the bottom of the ACC. The Hokies will look to change their narrative when they take on Boston College on Oct. 1 in Chestnut Hill, Massachusetts.