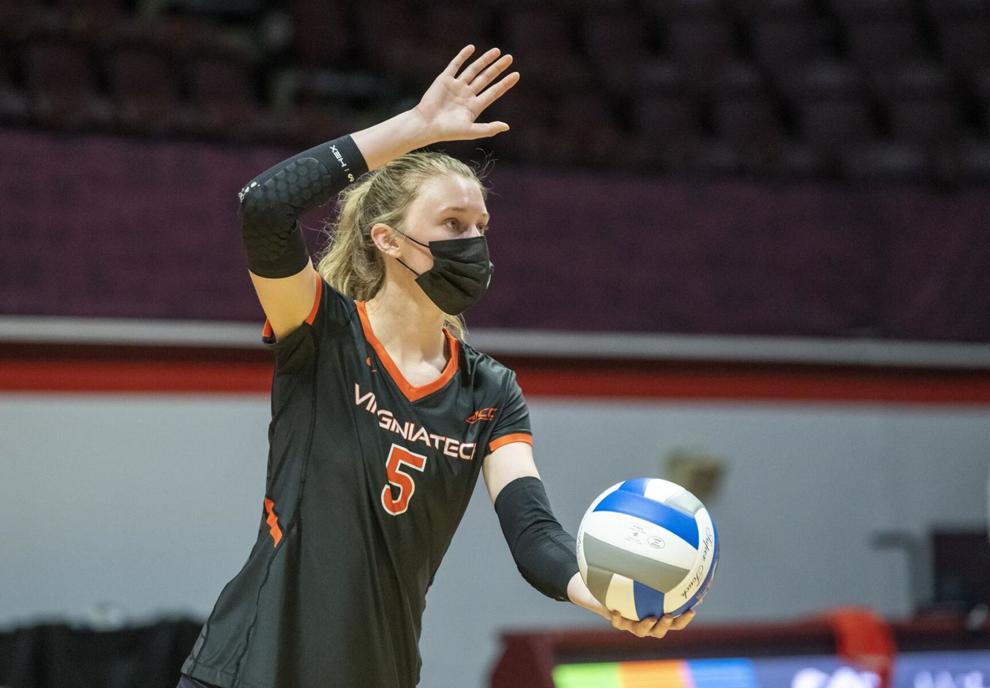 The Virginia Tech volleyball team (6 – 9, 5 – 9 ACC) came into the game fresh off a 3 – 1 loss to Miami. The Boston College Eagles (3 – 12, 2 – 12 ACC) picked up their third on the season as they defeated the Hokies 3 – 0. The Hokies have now dropped two straight matches.
The Hokies played their best during the first set, as the team had a .244 hit percentage which was higher than the Eagles .179. They even led 22 – 21 near the end of the set, making it seem like they completed the comeback; they then gave up three straight points which ultimately led to their 25 – 23 loss in the first set.
After leading 9 – 6 in the second set, the Hokies dropped too many and essentially had to play catch-up for the rest of the set; it was not enough as they lost the second set 25 – 20.
The momentum was gone by the third set and they simply could not defend the .400 hit percentage the Eagles were delivering; they lost that set 25 – 17. The Hokies' kill count decreased after every set, as they had 15 in the first, 11 in the second and just nine in the third. The poor hit percentage after the first set for the Hokies and the defense of the Eagles with 46 digs was a recipe for disaster.
Although they lost, graduate student Kaity Smith had herself a day. Smith nearly had a double – double as she had 10 kills and nine digs. Senior Kylie Thomas led the team in digs with 13 and freshman Brie Postema led the team in assists with 14.
This loss marks the Hokies' third straight loss against the Eagles and their ninth overall loss on the season.
The Hokies will be back on the road facing the Pittsburgh Panthers on April 2 at 5 p.m. in Clemson, South Carolina.