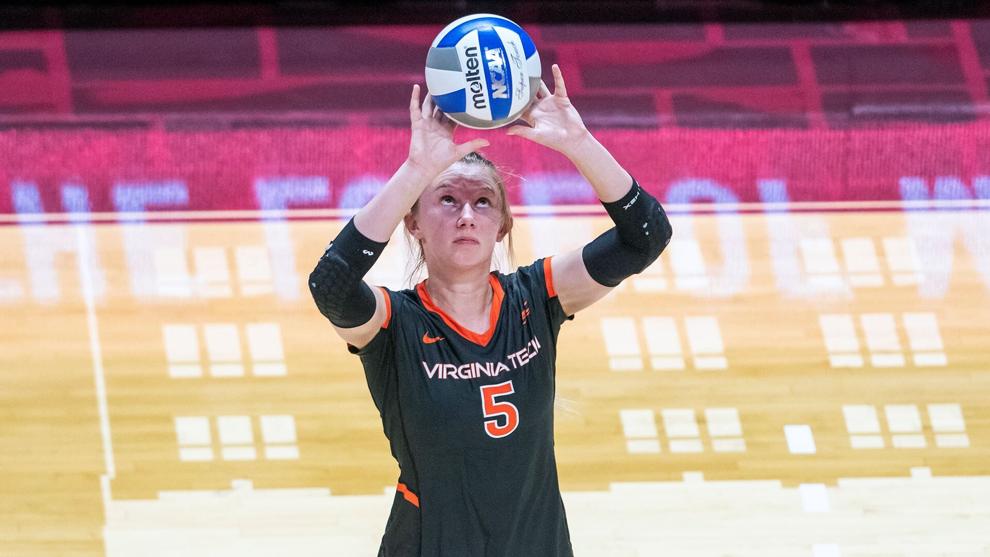 After four sets, Virginia Tech (10–15, 1–12 ACC) was overpowered by Wake Forest (13–11, 4–9 ACC) 3-1 in Thursday's match in Winston-Salem, North Carolina, keeping them at the bottom of the ACC.
The Hokies had some success in the first set, tying the match 14–14 and going on to lead with 20–17. The Demon Deacons clawed their way back, tying the match up again at 24–24. Tech was able to secure the set 26–24 to put the Hokies on top of the match 1–0 with a kill from Brie Postema and Cera Powell.
Both Griere Hughes and Marisa Cerchio had strong performances in the first set, with Hughes getting four kills and Cerchio getting three. Logan Mosley and Mary Page held up the defense with five digs a piece.
Unfortunately for the Hokies, that was the end of their success, with the Demon Deacons getting 5–0 leads in the second and third sets for ultimate wins of 25–15 and 25–10 to put them up 2–1. In the fourth set, Tech showed signs of life again, keeping up with Wake Forest and producing a 9–9 tie. Wake Forest countered back with a 6–0 run and eventually surpassed the Hokies to end the set 25–15 and take the 3–1 win.
Tech will have a chance to snap its losing streak Sunday against Duke in Durham, North Carolina.