In terms of fall sports, Virginia Tech's soccer teams are often overshadowed by its football team. But this fall, the men and women's soccer teams have a chance to accomplish big things on a national level. If you are looking for something fun to do this fall, especially while the weather is still warm, come out to Thompson Field to watch some of the country's best soccer teams compete.
Both teams are entering the 2019 season ranked in the United Soccer Coaches Poll, with the men at 16 and the women at 25.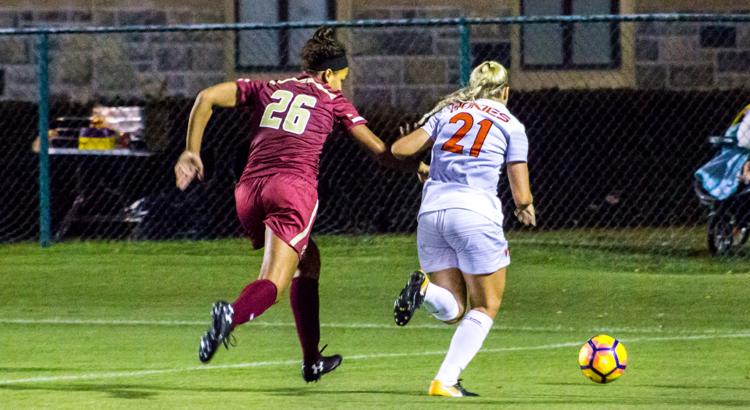 Women's head coach Charles Adair told HokieSports that "we have to make sure we prove that we should be in the rankings and that we can put together a successful season," but is honored to be included in the Top 25. After a summer together in Costa Rica and early training back in Blacksburg, Adair is pleased with the work his team has been putting in and looks forward to start the season with his group. He has placed high expectations on his squad, and this season is not one you want to miss.
Six other men's and women's ACC teams are also ranked, making it the strongest college soccer conference. It should make for an interesting conference season, and the ACC title is up for grabs among many contenders.
The men's team faces ranked ACC opponents at home on Sept. 13, Oct. 18 and Oct. 25 when it plays No. 6 North Carolina, No. 9 Notre Dame and No. 12 Virginia. The Hokies would benefit from a booming environment created by fans showing up to Thompson Field for the game.
The most intense ACC matchups in store for the women's team on Thompson Field come on Oct. 6, Oct. 10 and Oct. 18 against No. 8 Duke, No. 1 Florida State and No. 23 Wake Forest.
Most ACC away games can be streamed on ACC Network if you wish to continue following the teams.
Instead of just reading The Collegiate Times' game recaps, get out and experience the games for yourself this fall!