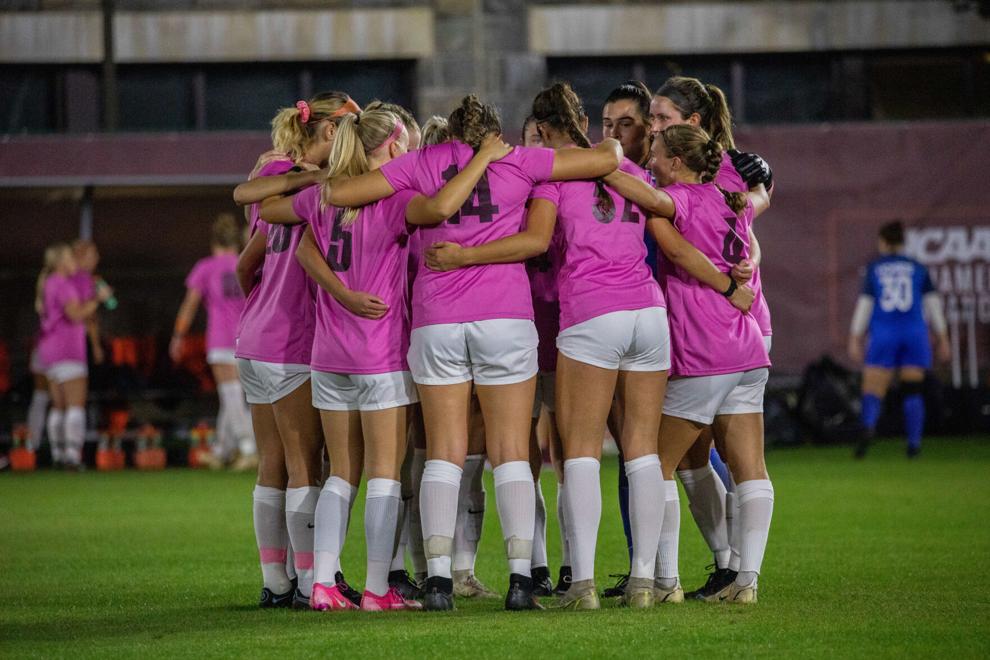 The Hokies women's soccer team closed the season in style with a 2–1 road victory over Syracuse on Thursday night, with goals coming in the first half from Emmalee McCarter and Sophie Maltese. 
Virginia Tech outshot the Orange on goal 12–6 and midfielder Emily Gray earned her 75th career point as the Hokies (11-5-2, 5-3-2 ACC) finished with their highest point total in six years. Syracuse (4-12-1, 0-10-0 ACC) cut the lead in half in the 57th minute, but the Hokies were able to hold on in a must-win game. Avery Tharrington earned a red card late in the second half as the Orange tried to create more pressure, but Virginia Tech got great goalkeeping from Alia Skinner once again. 
The Hokies held on for the win, but with both Clemson and North Carolina winning this week, that guaranteed that the Hokies would finish outside the top six in the ACC standings, leaving them out of the conference tournament. The Hokies will now turn their focus toward the NCAA Tournament, with the selection show airing on Nov. 8.