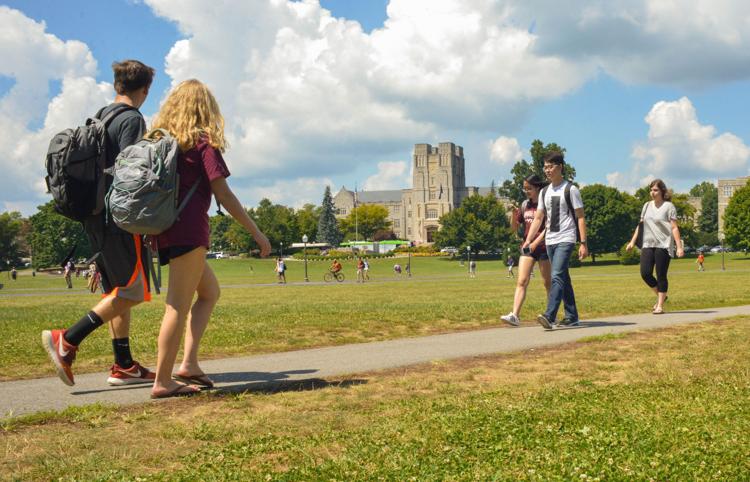 After a strong cold front moved through the Virginia Tech campus Sunday afternoon, expect temperatures to drop, but warm up through the middle of the week.
Monday will bring a 30 percent chance of showers mainly before noon with mostly cloudy skies throughout the day. Temperatures will be quite chilly with a high in the upper 40s. Winds could gust as high as 30 mph with sustained west winds of 10 to 15 mph. Temperatures that night will drop into the lower 30s with mostly cloudy skies and windy conditions.
The skies will clear Tuesday, with a high in the upper 50s and a low around the mid-40s that night. Wednesday will start to warm up with high temperatures in the lower 70s and mostly sunny skies. Another cold front will move through the area Wednesday into Thursday bringing a chance of showers throughout the night Wednesday.
Expect afternoon temperatures the rest of the week to hover around the upper 50s into the mid-60s with another warm, spring-like weekend to come.